LEAR ESPAÑOL WITH NATIVES TEACHERS OF PERU
Learn Español With Us - Daily and Weekends Lessons
We offer you a different, serious and funny way to learn ESPAÑOL. We are teachers with many years of experience teaching Spanish to foreigners from all over the world. We also teach English to Peruvian students which means that our teachers work in recognized Institutes and Schools in the country. Both English and Spanish are taught in some institutes. You can find them in the big cities like Lima, Arequipa, Cusco and Puno. We have spanish lessons of customized quality with very good prices and all our customized classes of Spanish are dictated either in the comfort of your hotel or in the privacy of our didactic classrooms which guarantees a better learning of this Latin language. You can choose the hour, day and place where you want to receive your classes according to your time and budget.
Why To Study Spanish ?
If you are planning to visit South America, countries like Peru, Chile, Bolivia, Argentina, Venezuela, being able to speak and understand spanish will make your trip as comfortable as possible.
Study Spanish with friendly, experienced and welcoming native Spanish teachers.
Learn Spanish in a flexible schedule that accommodates to your travel itinerary.
Learn Spanish by participating in regular social activities at the school and in cultural excursions around Peru.
Study Spanish in private and group Spanish classes at the school or at the students home or office.
Learn Spanish in Peru, in an immersion program that integrates Spanish grammar courses with a cultural and communication program.
Where To Live ?
When you study with us, there are several options for your accommodation while you are staying in Lima, Arequipa, Cusco and Puno.
Family Home stay
Ideal program because living with a Peruvian family will maximize your Spanish skills, The family home stay program offers you the opportunity to practice your español in a natural way, experiencing the daily, cultural, social life of Peruvians. You will feel encouraged to communicate in Spanish, as in most cases the family doesnt speak any English. The family will also take you to different places you normally wouldn't go to. Living with a family also guarantees your comfort and privacy as you will have your own room, hot water and home key.
Hotel stay
We coordinate and select different range and rates of hotels for you stay, all of them closer to the school or the office where you will recieve your spanish lessons and remember you choose the time and place for your spanish lessons according to your convenience.
Our Programs
Choose one of these program according to your time and schedule:
Travel Español
This program is directed to all travellers who do not have a long time in Peru, our classes are based on the learning of phrases and words that are most used in hotels, restaurants, airport, bus stations, travel agencies, banks and other places that you are planning to visit in all countries of Hispanic speech. This program includes 3 hours of classes per day, in your hotel or in our classroom, the best way to do it is to have a minimum of one week program.
GROUP LESSON One week/15 hours of lessons $75.00 US - Maximum 4 students.
INDIVIDUAL LESSON One week/15 hours of lessons $110.00 US
Living Español
Program directed to travellers who wish to learn Spanish living in a family house with ample, daily possibility to practice the Spanish language in different daily situations.
This program includes a private room with hot shower in a local family house, meals (Breakfasts - Lunches) and 3 hours of Spanish classes every day, covering 10 hours per week, teacher recommend a minimum of 2 weeks.
GROUP LESSON Two week/30 hours of lessons $279.00 US - Maximum 4 students.
INDIVIDUAL LESSON Two week/30 hours of lessons $350.00 US.
Español & Activities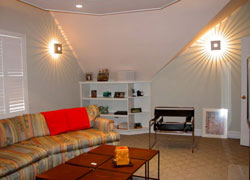 More interesting and complete program to learn Spanish living in a family house and also making guided tour activities such as trekking, climbing, biking, horseback riding and tours in all the South zone of Peru. The classes are dictated every day, the time and place is according to the request of the student and coordinated with the time schedule of each guided excursion. This program includes a private room with hot water in a local family house, meals (Breakfasts - Lunches) and 3 hours of Spanish classes every day. Minimum 1 month.
GROUP LESSON One month/78 hours of lessons $668.00 US - Maximum 4 students.
INDIVIDUAL LESSON One month/78 hours of lessons $850.00 US.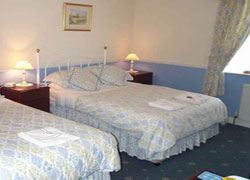 You can contact us and ask for more information about our prices and schedules. If you stay in Peru to study ESPAÑOL, dont worry about anything, we arrange everything for you. Well be glad to be your teachers... !!!
Check out the explanation we gave you above. This information is a summary. If you have any doubts or questions about our programs do not hesitate to contact us.
Spanish Course
Consists on:
Pronunciation
We start with Spanish Pronunciation. Learn the correct way to pronounce vowels and consonants.
Grammar
In this part, learn the rules and spanish grammar. Lessons are divided in 9 units. Each unit is divided depending on the topics of the lesson.
Unit One
Gender of nouns
Cardinal numbers
Plural forms of nouns
Articles: Definite and Indefinite
Regular verbs
Adjectives
Review Unit One
Unit Two
Uses and differences between "Ser" and "Estar"
Negation
Questions
Possessive adjectives
Weather expressions
Contractions
Review Unit Two
Unit Three
Irregular verbs
Stem-changing verbs
"Ir a" + infinitive
"Acabar de" + infinitive
"Volver a" + infinitve
Ordinal numbers
Months, seasons, dates
Comparisons
Superlatives
Review Unit Three
Unit Four
Pronouns as Objects of Prepositions
Direct Object Pronouns
Indirect Object Pronouns
Verbs
Present Progressive
Review Unit Four
Unit Five
"Saber" vs "Conocer"
"Pedir" vs "Preguntar"
Cardinal Numbers: 31 - 1000
Telling Time
"Por" and "Para"
Irregular Comparatives
Demonstratives
Time expressions with "Hacer"
Reflexive verbs
Definite Articles
Review Unit Five
Unit Six
Preterite vs Imperfect
Review Unit Six
Unit Seven
"Hace . . ." to mean "ago"
Formation of Adverbs
Subjunctive
Review Unit Seven
Unit Eight
Relative Pronouns: "que, quien, el que, lo que"
Relative Adjective: "cuyo"
Formal commands
Informal commands
Using Object Pronouns with Commands
First-Person commands (nosotros)
Indirect commands
Review Unit Eight
Unit Nine
Future
P ast Participle
Present Perfect
Past Perfect
Future Perfect
Review Unit Nine
During the course we give you extra free, varied material, for example: READING COMPRENHENSION AND WRITING. It will help you to improve your skills on writing in a foreign language. In this case, Spanish. The topics are based on "Spanish Cultural Notes", it means that you don't only learn Spanish, you also learn about the Peruvian culture. Look at the example:
CUZCO Cuzco fue la capital del Imperio del Tahuantinsuyo. El imperio de los Incas se extendió desde el Ecuador hasta Chile y tuvo una población de 10 millones de habitantes aproximadamente, cuando los españoles conquistaron la ciudad en 1533. El Cuzco está situado a una altitud de 3.399 metros sobre el nivel del mar...
Comprensión de Lectura
¿Qué meses son los más fríos en Cuzco?
¿Cuál fue la capital antigua del imperio?
¿Cuál fue la población del Imperio de los Incas durante la conquista de los españoles?
Another extra activity is "Spanish Travel Helper". In this case, we choose a topic related to travelling, and the expressions and vocabulary you need to learn. For example:
At The Airport
Important Words:
La maleta = suitcase
El equipaje = baggage
La aduana = customs office
Useful Expressions:
¿Dónde puedo reclamar mi equipaje?
Where can I claim my luggage?
¿Dónde está la aduana?
Where is customs?

After the lessons you need to take a Test. These are including in the Extra Free Material.
Our classes are very different from others because we mix the grammar with conversation. Only grammar is too boring. We want you to talk, and practice all that you learn.

We mean "The more grammar you know, the more you talk"
CONTACT US
For more information about the tour or you request a new date to departure for this tour, please contact us....
Some of our clients e-mail us saying our confirmation e-mails are placed to their spam folder rather than their inbox. We recommend to modify your JUNK or SPAM FILTER SETTINGS to receive our e-mails
info(at)peruadventurestours.com
or
peruadventurestours(at)hotmail.com
on the correct inbox. You may also want to add this email address to your list of known contacts. This will prevent our responses from being filtered into your Junk or Spam mail folder.