NAZCA ADVENTURE TOUR - FULL DAY CHALLENGE GUIDED TOUR $235 USD Per Person
4x4 Dune Buggy - Archaeology - Sandboarding And Marine Reserve Of San Fernando - Recommended For Adventurous Travelers
Nazca Adventure Tour program includes the best adventure sports in the driest desert of the coastal region of southern of
Peru
.
PERU ADVENTURE TOURS
offer adventure tours in Nazca region promoting
Sanboarding and Dune buggy
(
4X4
tracks) tours combining with the richest archaeology of the
Nazca
civilization located along this wonderful valley locate on the bottom of the Andes. Nazca Adventure Tour is designed for adventurous travelers love to practice different alternative sport with safety caution and lead by our professional tour
guides
and drivers.
PERU ADVENTURE TOURS
post in Internet these adventure tours trying to let know the feature travelers coming to visit Nazca region.
PERU ADVENTURE TOURS
is the pioneer travel agency since 1997 is promoting outdoor activities in Nazca, such as downhill MTB, climb and camping in
Cerro Blanco
(2070m) the highest sand dune in the world, horseback riding, Dune buggy, 4x4 Off Road and Sandboard in the wonderful hundreds of dunes near of
Nazca
.
Welcome to Nazca, Welcome to new outdoor activities paradise.
This tour is recommended by the guides of
PERU ADVENTURE TOURS
.
NAZCA ADVENTURE TOUR ITINERARY
NAZCA - CAHUACHI ARCHAEOLOGICAL SITE - USACA SAND DUNES - SAND FERNANDO MARINE RESERVE
Usaca dune buggy and sandboard tour can be departure at 7am the trip begins from the hotel in Nasca, firstly we aboard our Dune buggy vehicle (4WD) and Off road tour on let bank of Nazca Valley. The first stop will in Cahuachi ceremonial center and a sacred destination of Nazca pilgrims between 100 and 500 AD. The visit includes the main cultural-urban center, pyramidal temples, terracing of fossil sand dunes streets and squares give the site a general city aspect.
After complete guided tour to this recently excavated great pyramid we continue through the Cahuachi valley, enter to Tambo de Perro village, group of farmers leave in this charm valley, from here we use the buggy to drive in stony ad dirty road till Usaca valley. Usaca is nice quiet oasis in the middle of hundreds sand dunes and the encounter of Nazca and Pajonal River. Uphill in the buggy and downhill Sandboarding on the amazing dunes, after 2 hours of fun time and observing the great coastal natural sceneries and strange desert forest we return by the same way we used to get there, stop in Estaqueria it was considerate a solar observatory, on platforms made of adobes and columns of "Huarangos" trunks (carob trees).
Later continue with 4X4 Off Road expedition to San Fernando marine reserve through dry landscape and stony and sandy routes. On the way will possible to appreciate Guanacos (Lama Guanicoe) grazing on over sand hills. The Guanacos is family of the Llama, to see this animal near of the Pacific Ocean is unbelievable. After 3 hours will descend and will appear the marine reserve of San Fernando watched by pure and abandoned beach. On the bay we walk along the reserve accompanied by our tour guide who will show us the best lookout to see sea Lions, Pelicans, Humboldt Penguins, Cormorants and amazing flying of the Andean Condor looking for some death sea animal landed by the wave.
Continue exploring this amazing marine reserve you have unique opportunity to walk over roach formation and sea salt mines, below the mines are many huge cliff where the birds nest in different season of the year. Plenty free time for explore on your own and if you wish, you can swim in the cold waters of San Fernando. At mentioned time will be picnic next of the beach accompanied with best natural and beautiful view of San Fernando bay. At 4pm will be the return to the hotel in Nasca, the drive back takes about 3 hours by another route (B - L).
NAZCA ADVENTURE TOUR - FULL DAY CHALLENGE GUIDED TOUR INCLUDES
English-speaking tour guide
Complete briefing about the tour (one day before at 6pm in the hotel or in our local office)
4x4WD - Dune Buggy
English speaking tour guide
Entrance to Archaeological sites
Snack for all participants (plenty of drinking water, sandwiches, fresh fruits, energy bars)
Board to practice downhill sandboarding
First aid kit for all participants and our camp staff
Communication system
TOUR SCHEDULE & COST 2014
DATE
TOUR
COST
Any day
(Contact us)
NAZCA ADVENTURE TOUR - FULL DAY CHALLENGE GUIDED TOUR $235 USD Per Person

4x4 Dune Buggy - Archaeology - Sandboarding And Marine Reserve Of San Fernado - Recommended For Adventurous Travelers

Private Service (Private 4X4/Guide)
2 participants $235 USD each
3-4 participants $205 USD each
5 to more participants $188 USD each
Discount: $5 USD of discount for South American Explorers Club Members
Discount 3%: Tour Operators or Travel Agencies Only
Students: $5 USD Discount only with valid green ISIC card
Organized Groups: We offer private tour and any time departure
Group size: Wa have different sizes of buggies, for 2, 4, 6, 10 people capacity
BOOK HERE: We highly recommended to book space prior you arrive to Peru
All prices stated above are subject to change.
Exchange rate $1 USD = S/. 3.02 (rate may vary daily).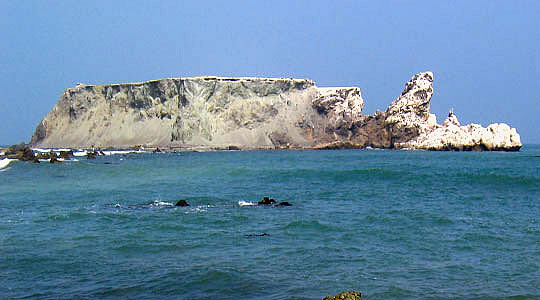 RENT A BOARD PER DAY = $10 USD per day
Sorry, we don't rent our dune buggies (4WD)
NOT INCLUDED
Travel insurance
Alcoholic drinks
Sunglasses
Sun hat to protect you from the sun (28ºC - 32ºC during the day)
Sun scream factor 30 will be better
Breakfast on the first day
Flight confirmations
Phone calls
Tip for guide and camp staff
HOW TO BOOK THIS TRIP WITH PERU ADVENTURE TOURS?
To visit Peru through one of our tours you must make a reservation in advance.
We can help you to book your tour in 5 easy steps.
1. Send an enquiry
Use one of our e-mails mentioned at the bottom of each page of our website. You must need to be clear with your questions about the tour you like to book. We will appreciate if you add the tour link to be booked and will be easier for us to help you.
You need to fill up the date of the tour? How many people? What level/category of hotel? What type of room? And other specifications will be better and our experienced and professional travel advisor will customize a tour to fit your exact needs.
Also you can contact our office at 0051 (0)54 221658 or 0051 (0)54 973842688 to check availability for the requested tour. All reservation needs to make by e-mail at peruadventurestours@hotmail.com
2. Get a Quote
Our professional travel advisors will send you the best quote according your requested tour. The tour quote vary according the length of the tour, the accommodation, the sightseeing, meals, public or private transportation, air fares, equipments, etc.
3. Amend your tour for FREE
Our tip advisor will proposed you the acting tour plan within 24 hours or less, which you can further discuss the entire tour plan to suite your satisfactory. So feel free to express your wants, and take good advantages of your personal travel advisor's experience and advice.
Here you can further discuss all the details of the tour plan until you are totally satisfied with it.
4. Confirm & pay deposit of 50% at booking time
A payment of 50% deposit of the total amount must be paid to us at booking time. The balance is to be paid in full on your arrival date or just before to begin the tour (meeting day). If we receive your booking for less than 10 days prior to the tour start date, might we will ask for payment to be made in full once you confirm the tour, ask for this before you book the tour.
To find full information of our payment methods click on
PAYMENT GUIDE
.
5. Final Payment & Enjoy your tour
The final payment can be paid in different ways according each tour booked. One way when we meet you at the airport of Lima after your arrive to Peru. Other way is when we meet at your hotel one day before to start the service/tour, we use this method especially for people booking some hiking and climbing tours because we need to check the equipments as tents, ice axe, sleeping bags, etc. Normally the meeting time happens one day before depart between 6 to 8pm at the lobby of your hotel.
The final way is contacting the travelers just few minutes before to begin the service/trip; this can be at the hotel, airport, bus station or in our local offices.
After you confirm the booking form and the first deposit we will e-mail you mentioned how which option we will chose to arrange the final balance of the trip.
NOTE:
Some tours can be booked directly in our local offices in Cusco or Arequipa. If there is availability for the requested tour will be a pleasure to fit you on the tour and you can pay the full amount in US dollars cash or local currency (soles). We will help you, we will fit you on the tour ONLY if we have place. Ofcourse we DON'T guarantee any last moment departs. We really recommend making your reservation in advance and we will guarantee depart of the service/tour.
IMPORTANTE: Before you book this tour and arrange the first payment of this tour read our
TERMS & CONDITIONS
.
RAIN SEASON
Some cloud days between January to March, but no rain because this sand dune is located on the driest coastal area.
BEST TIME FOR THIS TOUR
All year, no limits.
ADVICE FOR VISITORS
You just need to be ready to get fun time traveling in our 4x4 trucks along the coastal region of Nasca.
WHAT YOU NEED TO CARRY/BRING
Backpack 30Lt minimum
Windproof jacket for late afternoon
Tennis shoes and sandals for the beach
One complete change of clothing
Towel and swimsuits for swimming in the beach
Hat or cap to protect you from the sun
Sun block (sun protection cream)
Toilet paper
Selection of small snacks, chocolate, dried fruit, biscuits, etc
Camera, plenty of film and spare batteries
Binoculars
Your personal first aid kit
CONTACT US
For more information about the tour or you request a new date to departure for this tour, please contact us....
Some of our clients e-mail us saying our confirmation e-mails are placed to their spam folder rather than their inbox. We recommend to modify your JUNK or SPAM FILTER SETTINGS to receive our e-mails
peruadventurestours@hotmail.com
on the correct inbox. You may also want to add this email address to your list of known contacts. This will prevent our responses from being filtered into your Junk or Spam mail folder.