BACKPACKER SERVICE $834 USD per person. Permits for Inca Trail need to be booked 3 or 4 months prior you arrive to Cusco.
See the availability for 2014
If you don't have opportunity to book the Inca Trail permits to Machu Picchu we offer alternative treks.
See the new itineraries.
Listed on BigTravelWeb's Peru Guide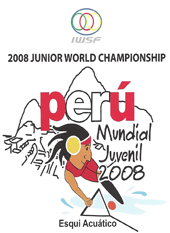 I have found Peru Adventure Tours to be a reputable company. I have had a trouble free experience when making the online booking. Thank you Saul Ceron for your assistance and professionalism.
I have no hesitation in referring your tour company to others.
Australian Water Ski Team Manager
PERU ADVENTURE TOURS
PERU ADVENTURE TOURS is a well established quality tour company supporting by all accreditation of the Peruvian government entities. For any interesting coming from any clients or local and foreign tour company click on follow links and see our permissions to be legal tour operator.
PERU ADVENTURE TOURS is authorized and specilized tour operator recommended by the most Travel Guide Books - Handbooks to Peru.
Read More Here.
PERU ADVENTURE TOURS features a variety of private excursion; Peru Cycling Tours, Peru Trekking Tours, Peru Climbing Tours, Peru Horse Tours, leisurely Peruvian Jungle Tours, Peru 4x4 Trucks Tours, 4 Days Inca Trail to Machu Picchu, hire camping and climbing equipment, hire Mountain bikes, and much more.
Welcome to the first camping zone in Arequipa – Our campsite is located just 12.5km away from the central plaza of Arequipa.
Our adventure campground is immersed in middle of pure nature with amazing and panoramic view of Arequipa´s countryside - Campsites in Peru - Campgrouds in Arequipa - Arequipa Camping center.



WORK WITH US – WORK IN PERU
If you dream to visit Peru and discover the local culture and learn Spanish language and stay at least 6 months or more time you can be part of PERU ADVENTURE TOURS team – We invite young people with the best skills, native English-speaker and academic qualifications to work as web designer, photographer/video maker professional, online tourist marketing, SEO specialist, Proven Experience in Social Media platforms (TripAdvisor, Facebook, Google+, Twitter, Instagram, etc), Strong work ethics and personal motivation and ability to quickly understand and contribute to our company's objectives - Working with us you will join our group tours to recognize the highlights of Peru and get to help us to develop great tour itineraries.
For more information about place to home to live, working atmosphere, salary based on previous experience and skills and job position
CLICK HERE...
or contact us by e-mail
peruadventurestours@hotmail.com
Peru is a true hikers paradise. Practically all of the Andes include trekking circuits of various degrees of difficulty and only a few have been discovered as commercial trekking routes used by the pre Incas and local communities during these days. The rest are still unexplored and await those who wish to walk the trails of the mountainous range and their extraordinary Pre-Columbian roads.

Mountain bike trips all over Peru for a range of abilities and ages. Our clients range from 18 to 65 year old enthusiasts. Children are welcome on our tours and all of our route plans can be adapted for families. Generally we cycle in places where a variety of routes are possible, meaning that tours of mixed ability can ride together and if people want to stretch themselves there are always single track route available.

For many mountain enthusiasts the chance to ascend the snow peaks of the Andes is irresistible challenge. The most demanding and popular place for mountaineering in Peru is the spectacular Cordillera Blanca in Huaraz region. There are many peaks over 5000m including an incredible 33 peaks over 6000m and Huacaran at 6768m, Peru's highest peak.

Sandboarding tour is a fast growing actitivity around the globe and has strong roots in Peru, Australia, Japan, and Germany and is said originated in Egypt and China over a millennia ago when people used to skid down sand dunes during festivals. Both beginners and expert snowboarders can enjoy Sandboarding. The basic are easy to pick up and on a lot of the tours offer variety of dunes to choose from with different gradients.
We offers you tested and proven horseback riding tours in driest desert land, mountainous range and the dense Amazon jungle. Our riding destination are located in Cusco (Sacred Valley of the Incas - heart of the Andes), Arequipa (volcanoes land and Colca canyon) en out top place for horseback riding is Nasca were the horse lovers can ride in vast green valley of the ancient Nasca civilization.
Peru's largest reserve covers an area 1716295 hectares (4,3 million acres) and has 15000 different species of plants, 800species of birds including the Harpy Eagle, Jabiru, Jungle Goose, Cock of the Rocks and the strangely involved Hoatzin. The sort's of mammals you wil encounter are the Spider Monkey, Giant River Otter, Jaguar, Ocelot, Spectacled Bear, Huemal Deer and the strange Capybaras, the largest rodent in the planet.
Peru is blessed with a rich and ancient past and a vibrant present, making it one of South America's most popular travel destinations. Machu Picchu, Nazca Lines, Lake Titicaca, Sacred Valley of the Incas, Paracas Marine reserve, Uros floating islands, Pahcacamac ruin, Colca and Cotahuasi canyon, Amazon jungle, Ballestas Islands, Paracas reserve, and city tours and hotel reservations in the most attractive cities of Peru.
We offer every level of ATV enjoyment. Whether you are a beginner wanting an easy ride or an expert looking for a challenge trails (expert extreme drivers), or you classify yourself somewhere in between, Peru ATV Tours offers you a wide variety of great trails, great scenery, and great fun lead by experienced camp stuff - off the beaten path and into a Peru rarely seen.

Peru 4x4 Off Road Expeditions through the most remote corners along the coast, Andes and the Amazon rainforest. Our 4x4 truck are well equipped for long expeditions in hard weather conditions, hard terrain where requires an experienced driver to keep going the amazing destination. We don't hesitate to investment more to prepare our 4x4 machines and get safety and unforgettable of road tour along the land of the Incas.
PERU RAFTING AND KAYAK TOURS :: WHITE RIVER RAFTING EXPEDITIONS

Guided River rafting or guided whitewater rafting tours in Peru is one of the best full adventurous experienced running through deep canyon, from the Andes down to the Amazon rainforest or from the highlands down to the Pacific Ocean. We arrange various rafting tours in the southern of Peru as Lunahuana River, Chili River, Colca River, Cotahuasi River, Majes, River, Urubamba River, Apurimac River, Tambopata Rive and much more.
Peru guided rock climbing tours are offered for beginners to advanced levels, single and multi-pitch climbs for everyone. Make the transfer from gym to real rock or go from dream to extremely experience with experienced rock climbing staff.
Rock climbing in Peru is new growing outdoor sport, the rock climbing tour can be adapted for groups or individuals in half-day, full day or multi-days tours of single pitch or top roped climbing.
Peru is a true paradise country with 1800 species of birds and more than 104 life zones known in the world, 84 occur in Peru. A complete mosaic comprises almost every type of habitat imaginable from the deserts and dry forests of the coast to the Puna grassland and snow-capped mountains of the Andes, and the multitude of types of forests within the Amazonian lowlands.
We offers abseiling tours, giving you a comprehensive working knowledge of abseiling. Under the expertise of supervision, our abseiling activities give you a full understanding of the sport so that you will be able to have exciting and fun, but also serious - The expert tuition and equipment is designed to keep you totally safe while taking part in an activity that will challenge you both mentally and physically and leave you feeling satisfied.

Peru Aventure Tours
|
Create Your Badge
INFORMATION ABOUT THE REGIONS OF PERU
AMAZONAS
Kuelap fortress - Gocta waterfall "as known the third highest waterfall in the world with more than 700m - City Of Chachapoyas - Canyon Huancas - Lake of the Condors "as known the lake of the mummies" - Revash archaeological site - Laimebamba museum - Cave of Quiocta - Sarcophagus of Karajía.
AYACUCHO
Wari ruins - The valley la Quinua where on December 9th of 1824 was the historic battle at La Pampa de Ayacucho battlefield to help the end of the colonial rules in Peru - The valley of Lauricocha "as know the oldest known culture in South America". Pikimachay is the cave where was found human evidence dating with 20,000 yeasr old - Intihuatana ruin and Inca baths - Vilcashuaman fortress " as known Sacred falcon".
APURIMAC
AREQUIPA
ANCASH
CAJAMARCA
CERRO DE PASCO
CUSCO
HUANUCO
HUANCAVELICA
JUNIN
LA LIBERTAD
LAMBAYEQUE
LIMA
LORETO
ICA
MOQUEGUA
PIURA
PUERTO MALDONADO
PUNO
SAN MARTIN
TACNA
TUMBES
UCAYALI
WELCOME TO PERU
Land of the Incas
WELCOME TO PERU ADVENTURE TOUR
Professional Tour Guides Working For Your Vacation.
For information or to reserve our services, please send us an e-mail, telephone message or visit us at our local offices and we will attend to it cordially.
The world is a book and those who do not travel read only one page - St Augustine.
Travel makes one modest; you see what a tiny place you occupy in the world - Flaubert.
In the spirit of the adventure we renew ourselves.
CONTACT US
For more information about the tour or you request a new date to departure for this tour, please contact us....
Some of our clients e-mail us saying our confirmation e-mails are placed to their spam folder rather than their inbox.
We recommend to modify your JUNK or SPAM FILTER SETTINGS to receive our e-mail peruadventurestours@hotmail.com on the correct inbox. You may also want to add this email address to your list of known contacts. This will prevent our responses from being filtered into your Junk or Spam mail folder.
PERU ADVENTURE TOURS is a Peruvian Tour Operator - Travel Agency operating tour all year around throughout Peru. We speacialise in Peru VIP Tours Peru Adventure Tours Peru Bus Tours Single Travelers In Peru Honeymoon Tours In Peru Peru Christmas Tours Peru Summer Holidays Peru Winter Tours Peru New Year Tours Peru Budget Tours Escorted Group Travel Peru Eco Tourism Peru Tours To Peru And Bolivia Grand Peru Tour All Inclusive Holidays Packages In Peru Travel To Peru Peru Conferences Package Tour Cooking Tour Peru Peru Gastronomic Tour Family Travel Peru Peru Tours Peru Deluxe Tour Daily Tour Peru Peru Adventure Tour Packages International Holidays Horse Riding Tours In Peru Peru Trekking Tours Peru Bicycle Tours Peru Off Road Tours Peru 4x4 Tours Peru Rent A Car Peru Camping Shop Machu Picchu Tour Inka Trail Trek Inca Trek To Machu Picchu Tours In Cuzco Inca Trail Permits Inkatrail Tours Lake Titicaca Tours Lima Tours Colca Canyon Trek Cotahuasi Canyon Trek Peru Online Tours Peru Travel Report Motorcycle Tours In Peru Diving Sports In Peru Peru Bird Watching Tour Peru Birding Trips Paragliding Peru River Rafting Tours In Peru Peru Rafting Tours Water Rafting Tours Peru Religious Tours Peru Inca Culture Inka Empire Spanish Lesson In Peru Spanish Class Peru Hiking In Peru Climbing In Peru Peru Mountains Peru Mountain Climbing Peru Volcanoes Peru Inca Trail Trekking Peru Amazon Tours Peru Jungle Trips Manu Tours Treks In Peru Biking In Peru Dakar Peru Camping Gear Peru Sandboard Tour Peru sandboarding Peru Sand Skiing Sand Buggy Tours In Peru Dune Buggy Peru Peru Treks And Adventures Peru Camping And Trekking Tours Nazca Lines Tours Nasca Tours Cuzco Tours Arequipa Tours Lima Tours Puno Tours Bolivia Tours Titicaca Tours Camping In Peru Sandboard In Peru Biking In Peru Climbing In Peru Riding In Peru Peru Quad Bike Tours ATV Tours In Peru Peru ATV Quad Bikes Tours In Peru Colca Trek Treks In Colca Canyon Treks In Cuzco Treks In Peru Treks In The Peruvian Jungle Peru Boat Tours Peru Hotels Peru Hotels Booking Peru Railway Peru Train Tickets Peru Flight Tickets Peru Plane Service Peru Tour Guides Peru Guides Peru Travel Information Peru Local Tour Guides Mountain Bike Tour Peru Peru Horse Tours Peru 4WD Expeditions Peru Import Peru Export Peru Art Culinary Adventure Tours In Peru Dakar Off-Roading Tour Dakar Peru Chile Argentina Dakar 4x4 Expeditions
ADDITIONAL BOOKING SERVICES
PERU TRAVEL INFORMATION
PERUVIAN GASTRONOMY INFORMATION
TYPICAL DRINKS OF PERU
PERU ADVENTURE TOURS
is rated an exceptional 10 out of 10 on
Leap Local
, by travel author,
Kirsten Koza
. Koza says our guides are experienced, knowledgeable, dynamic and fun.
HIGHLY RECOMMENDED BY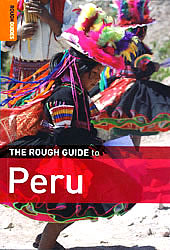 Read More About
South America
on GoNOMAD.com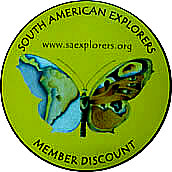 AmsterdamCityTour
Prides itself on the fact that all its tours benefit from the experience and knowledge of real Amsterdam experts.